Discover our offers and book
Hotel Catalonia Castellnou Barcelona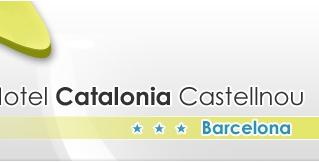 Home > Location
Print
The hotel is located in one of Barcelona's most exclusive neighbourhoods, the residential area of ​​Tres Torres. It is near major medical centres in the city, and connected perfectly with the centre of Barcelona.
Directions:
- Generalitat Railway - line 6 to the "Las Tres Torres" stop.
- Bus - stop for line 30 is only 100 metres away.
- Airport - 15 km.
- Taxi to the city centre - 4 km
Give us your Feedback
Hotel Catalonia Castellnou, C/ Castellnou, 61 - Barcelona
BarcelonaHotels.it
Copyright © 2005 - 2020 | P.IVA# 03458490277